"Of Soup and Love, the First is the Best" - Venetian Proverb
Save the tail end of the season's sweet corn harvest for classic Corn Chowder. When I want to know how to cook a classic, Ina Garten, aka "The Barefoot Contessa" is my 'go-to' girl! Below is her recipe for a big steaming pot of corn goodness.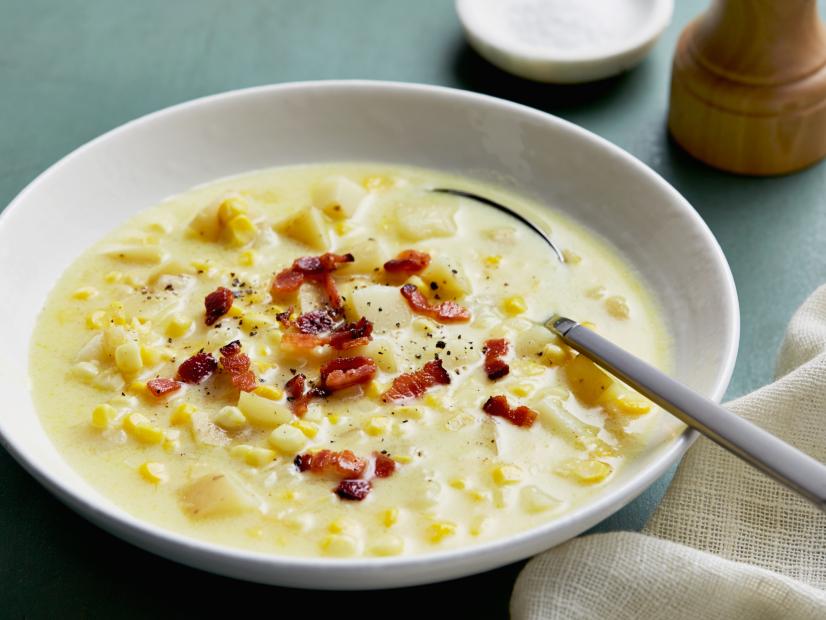 Ina Garten's Corn Chowder
Yield: 10 to 12 Servings
(swiped from www.foodnetwork.com)
INGREDIENTS
8 ounces bacon, chopped
1/4 cup good olive oil
6 cups chopped yellow onions (4 large onions)
4 tablespoons (1/2 stick) unsalted butter
1/2 cup flour
2 teaspoons kosher salt
1 teaspoon freshly ground black pepper
1/2 teaspoon ground turmeric
12 cups chicken stock
6 cups medium-diced white boiling potatoes, unpeeled (2 pounds)
10 cups corn kernels, fresh (10 ears) or frozen (3 pounds)
2 cups half-and-half
1/2 pound sharp white cheddar cheese, grated
METHOD:
In a large stockpot over medium-high heat, cook the bacon and olive oil until the bacon is crisp, about 5 minutes. Remove the bacon with a slotted spoon and reserve. Reduce the heat to medium, add the onions and butter to the fat, and cook for 10 minutes, until the onions are translucent.
Stir in the flour, salt, pepper, and turmeric and cook for 3 minutes. Add the chicken stock and potatoes, bring to a boil, and simmer uncovered for 15 minutes, until the potatoes are tender. If using fresh corn, cut the kernels off the cob and blanch them for 3 minutes in boiling salted water. Drain. (If using frozen corn you can skip this step.) Add the corn to the soup, then add the half-and-half and cheddar. Cook for 5 more minutes, until the cheese is melted. Season, to taste, with salt and pepper. Serve hot with a garnish of bacon.
Serve with some crusty bread and a cool, crisp Pinnacle Ridge Winery Cuvee Chardonnay, the Silver Medal winner at the 2019 Pennsylvania Farm Show.
Any day I get to bust out my immersion blender is a good day! And if I get to eat butternut squash soup afterwards, bonus!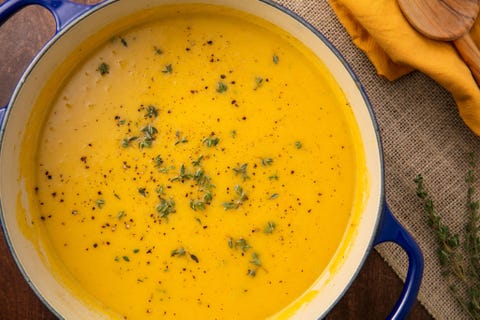 Butternut Squash Soup
Cook Time
1
hour
15
minutes
Total Time
1
hour
30
minutes
Ingredients
2

(2 lb)

butternut squashes,

halved and seeds and stringy flesh removed

2

Tbsp

olive oil

1

(8 oz)

granny smith apple,

peeled, cored and chopped

Salt and freshly ground black pepper

1

cup

diced yellow onion

2

garlic cloves,

minced

4

cups

low-sodium chicken broth

2

tsp

minced fresh sage*

1

tsp

minced fresh thyme

(optional)

1

tsp

minced fresh rosemary

(optional)

1/8

tsp

ground nutmeg

1/2

cup

pecans,

toasted and chopped

1/3

cup

heavy cream,

or more to taste
Instructions
Preheat oven to 400 degrees. Line an 18 by 13-inch baking sheet with aluminum foil.

Place squash halves on baking sheet cut side up. Brush with 1 Tbsp of the olive oil and season with salt and pepper.

Roast in preheated oven until tender and slightly browned in spots, about 50 - 60 minutes.

Meanwhile heat remaining 1 Tbsp olive in a large pot over medium heat. Add onion and apple and saute until nearly softened, about 8 minutes. Add garlic and saute 1 minute longer.

Pour in chicken broth then add sage, thyme, rosemary and nutmeg. Bring mixture to a boil then reduce heat to medium-low, cover and simmer 10 - 15 minutes until apples and onions are soft (then remove from heat if squash isn't done).

Scoop roasted squash from skin and add to soup. Puree with an immersion blender**.

Season with salt and pepper to taste. Thin with water to reach desired consistency, heat soup through over medium-low heat if needed.

Stir in cream or add to each individual serving along with pecans.

Recipe source: Cooking Classy
Recipe Notes
This can also be pureed in a blender if you don't own an immersion blender. See notes in post above for directions.
Dried herbs can be substituted here or alternate seasonings can be used for a different flavor profile. See notes in post above.
We recommend you pair this with Folino Estate's Viognier, a bronze medalist at the 2018 Finger Lakes International Wine Competition.
Alright, alright, calm your pumpkin-spice lovin' self down. Here's a pumpkin spice recipe for you basics. I make this in the crockpot every year on Halloween night. The neighborhood moms and I may or not fill our travel mugs with this brew to take the edge off wandering in the dark of night with a viking-like hoard of little kids as we plunder and pillage our way through the neighb'. You're welcome.
Slow-Cooker Pumpkin Latte
(shamelessly stolen from Betty Crocker's Pinterest Board)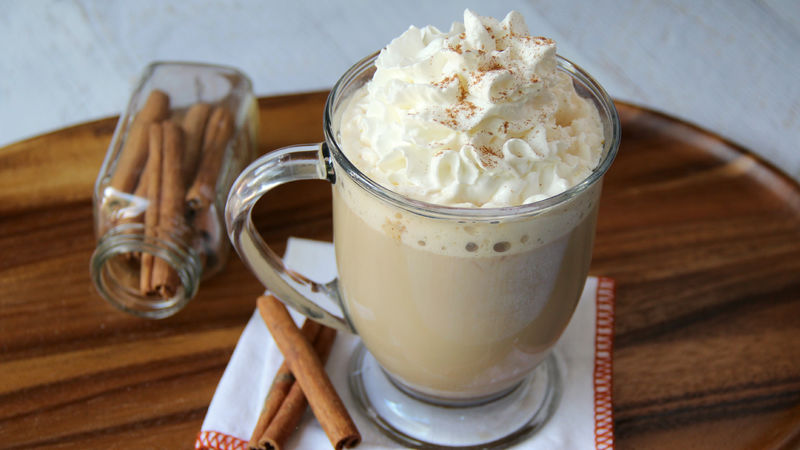 Prep

10

MIN

Total

2

HR

10

MIN

Servings

10
Warm up your fall gathering with this spicy slow-cooker pumpkin latte recipe!
Ingredients
5 cups strong brewed coffee
4 cups milk (2% or whole)
1/2 cup heavy whipping cream
1/4 cup canned pumpkin (not pumpkin pie mix)
1 teaspoon pumpkin pie spice
Whipped cream topping, if desired
In slow cooker, mix all ingredients except whipped cream topping. Beat with whisk until well combined.

Cover and cook on High heat setting 2 hours, stirring once after 1 hour.

Serve in mugs, and top with whipped cream topping.